congratulations to the winner of Miss America 2014
(Miss New York).
is the first Indian American to win the competition.
Davuluri is the first Indian-American to be crowned Miss America. A native of Syracuse, N.Y., Davuluri is studying to become a doctor.
Some Miss America viewers were dismayed that she won, sparking racist tweets Sunday night.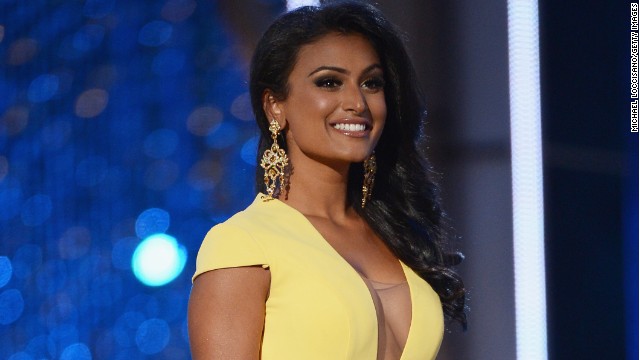 "Well they just picked a Muslim for Miss America," one user wrote. "That must've made Obama happy. Maybe he had a vote."
"I am literally soo mad right now a ARAB won. #MissAmerica" tweeted another. (Why are Americans intent on appearing so damn stupid?)
"When will a white woman win #miss America? Ever?" asked one user.
Mallory Hytes Hagan — also crowned Miss New York — won Miss America 2013. She's white, blonde-haired and blue-eyed. You #$#@! Dumb A$$.