Not a woman to be confined to glossy pages, bombshell Rosie Huntington-Whiteley is making waves on the big screen. Like that's a surprise eh?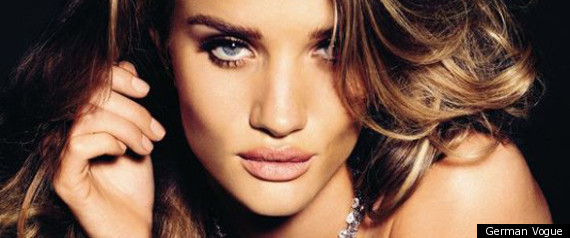 "Always have very groomed eyebrows. Messy, overly thin, or badly plucked eyebrows are my pet peeve. There is a 'right' eyebrow for every woman!"
Exciting stuff ;o)
Rosie Huntington-Whiteley will star as one of the five wives in Mad Max: Fury Road alongside Tom Hardy and
Charlize Theron
, complete with shaved head.
The model-turned-actress, who made her big screen debut in Transformers: Dark of the Moon last year, will star in the action movie which is directed by George
Miller, reported Contactmusic.
Hardy has grown a bushy beard to portray the titular character, Max Rockatansky, and Theron recently shaved her hair into a short crop to play Furiosa.