Vice President Biden mopped the floor with right-wing poster-boy Paul Ryan. He challenged every lie, debunked every piece of spin, and told the American people the truth. It was a sight to see.


Vice Presidential Debate Results and Recap, Biden Won Debate
Joe Biden had something to say and he was eager to say it.

Does it change the needle in the Polls for Obama? Maybe it will energize the President to be more energetic, next time.
On the hyped vice presidential debate between Joe Biden and Paul Ryan, it began at 9pm at Centre College in Danville, Kentucky. After a unremarkable performance by Barack Obama in last week's first presidential debate against Mitt Romney,

Vice President

Biden f

ou

nd himself in position of having to reinvigorate the president's campaign. I believe that he did exceptionally well. The only thing that the Republicans can complain about is the fact that Biden smiled incredulously during Ryan's LIES?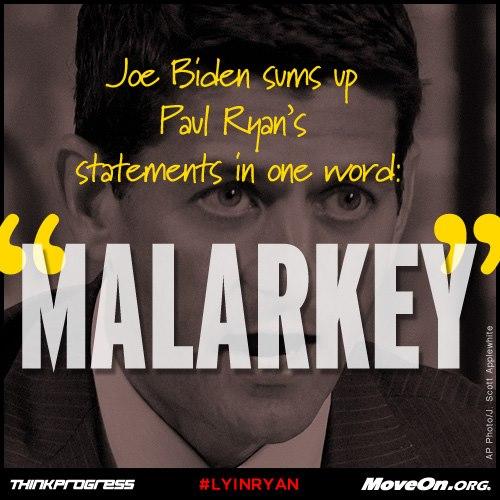 Pretty sad on the part of Republicans, but I believe that the best way to combat Lies is to offer facts. Ryan was weak on offering specific facts about taxes, about Iran.